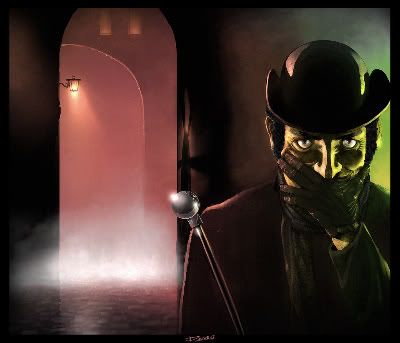 A Jekyll Hyde Sunday morning moment:
Wow...I will never ever drink liquor again. Saturday night started off great but awkwardly ended in a ram ram random way. Picture this: a grass-less field that has a feeling of an apocalyptic landscape with leafless trees, jagged rocks, and broken slabs of concrete.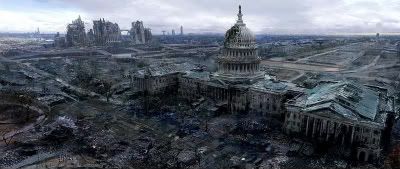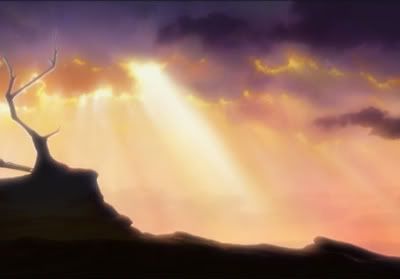 Then picture me all drunk, foaming at the mouth, and screaming at the sun at dawn. I'm still on that field which is on a hill overlooking downtown Austin. Its like something out of a Will Ferrell or Jim Carey movie.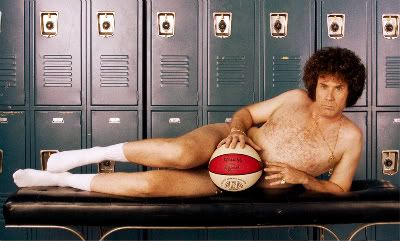 Insanity is all can say. My drunken fumbling that morning is probably not as funny as I'm trying to make it out to be, and its probably more sad then anything. That is why liquor is banned in Little Richard's little world for good. When I wrote in my last post something about a "Weekend Binge" it should have been titled "We Be Weekend Binge Drinking". A positive note to the whole drunk thing, is the fact I didn't drive while I was extremely intoxicated. I ended up waking from my incapacitated state in my car, with the windows down, and the stereo blasting my newly acquired glam rock CD featuring tunes by the likes of David Bowie and Queen.
I was still downtown when I passed out in my car, which was kinda of a good thing because I had some important errands to take care of downtown that Sunday afternoon.
Perro caliente! Deng I'm a happy banana!!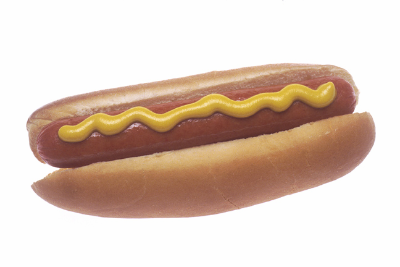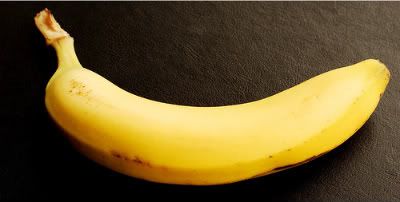 So after all, I will be able to volunteer for SXSW this year. Around two o'clock on Sunday, I went over to the Hilton Hotel for the Volunteer call for SXSW. I got there way late, and there was a huge line and people every where. I thought it would be crowded but it was crazier then I(and the SXSW staff on hand) imagined it would actually be. All that chaos didn't help my hangover either. I signed up with a film crew for most of my volunteer hours. I get the impression all I'll be doing is working the door at the South Alamo Drafthouse during the film festival which doesn't sound to bad.
KRS-One and Saturday night: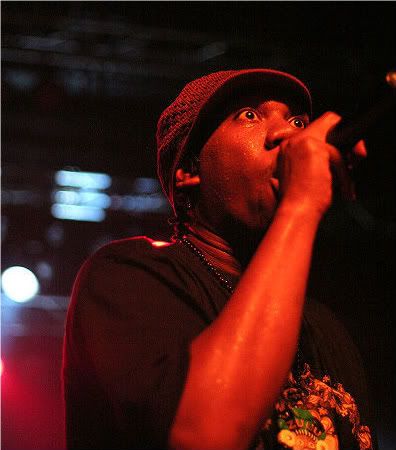 I wanted to comment on the KRS-One show which was pretty awesome. If you don't agree with his views about 9-11, or if you don't like someone preaching to you, I wouldn't suggest going to one of his show because you might get angry or offended. One of my cousins has a strong belief that 9-11 was intentionally caused by the government. I personally don't agree with these views. Its not like I've done extensive research on the subject or anything, but just what I've seen with the Bush administration doesn't lead me to pursue such an extreme view on what happened on that dreadful day(don't get me wrong, Bush has done some really really fucked up shit though). Its to conspiracy theoryish in my opinion. Speaking of conspiracy theories,
Alex Jones
, Austin's own conspiracy theorist was on stage with KRS-One. I'm not a super huge fan of KRS-One, but I do respect his contributions to Hip-Hop, and I really like his emceeing style and general positive message. During the show, KRS-One requested that all the criminals(not literally) in the audience to raise their hands...I, on the other hand, acted a little shady that night; I snuck into the show because the cover was just to high in my opinion. So I paid half price at another entrance to get into the Mohawk. This is pretty much a rain check I'm writing to KRS-One; I'll buy a CD or something to make up for my deviant behavior, but sometimes ya gotta do whatcha gotta do.
So after hanging out at the Kris show for an hour, I headed over to Black and Tan(I paid the appropriate cover, $4, this time) to check out the Oh Snap!! and Hostage show. I missed all of Oh Snap!! but got to see all of Hostage's set. Hostage is a DJ from the UK and I dug his tunes. I had a blast and danced the whole time. A side note about Black and Tan; on Saturday night, it seemed that the bar ran out of all the beer I love to drink. They where out of New Castle, Lone Star, Pabst, Budweiser, and Shiner. I thought that was weird but assumed it was due to the new management. Hopefully they get their act together because that was a pretty negative experience.
I went to the Music Gym after Black and Tan, and that is where it all went down hill as I mentioned earlier. I think the Music Gym staff almost gave me full access to the bar towards the end of the night, no holds barred. I'm just glad they didn't give me or let me walk around with a Vodka bottle. I had a good time and met some interesting people at the after party. Good times with exception of the black out.