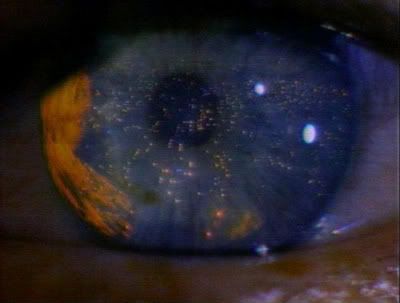 This Free Week had me running all over the place on some days, and it really gave me a sense of whats to come with SXSW this year, with all the club hopping and live music. I really can't wait for SXSW if you can't tell. Some of the acts really surprised me and turned out to be as...
Tony the Tiger would say "Grrrreat!"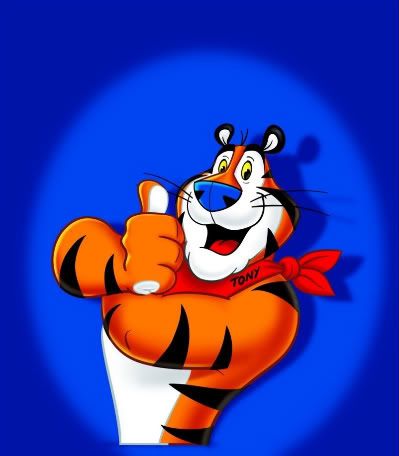 Especially cause its free.
By the way, Tony is such a hipster(ref diagram #3):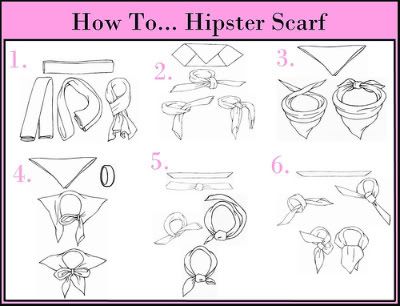 A couple of the bands that I liked or which caught my eye where...
The Great Nostalgic
I read about them on the
east austinite blog
, and thought I check out on Wednesday at Club De ville. I wanted to also see another band that was playing that same night, their name eludes me now, but I missed'em. I liked The Great Nostalgic's sound because of the lead singer's somber yet passionate voice, and the drummer's enthusiasm in producing cohesive beats with the two keyboardist's complimentary synthetic backdrops.
El Paso Hot Button(EPHB)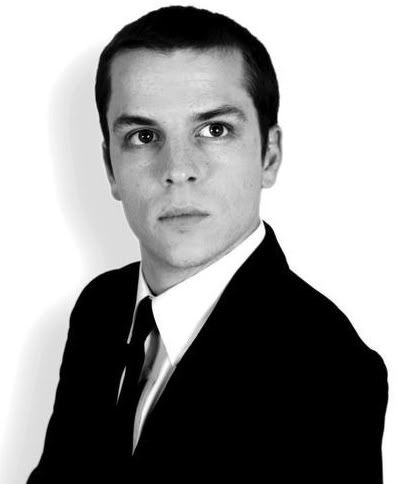 This was probably the biggest surprise of the whole week. I was really floored by EPHB. A friend told me to check him out instead of seeing Loxsly at Club De ville. ELHB is just a one man band, and he strips the music down to a basic bass drum, tom tom, and a guitar. He also mixes in other intstruments and pedals to give it a layered sound. The dudes voice is rocking, like that of a 70's rock god(I'm exaggerating of course). If you like Ghostland Observatory, you'll like EPHB.
Ume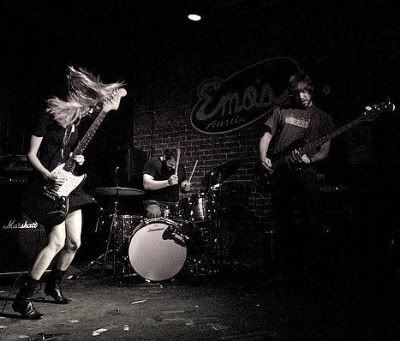 The female lead singer, Lauren, of Ume is the reason I like the band. She projects the charisma of a strong front woman because of her stark ironic adorable Goldie Locks look, in contrast with her trashing and the headbanging she does on stage. At one point, she went down on her knees and it seemed that she was gonna light her guitar on fire like Jimmy.
Flash boys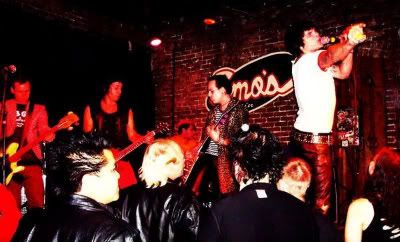 Well, I thought the Flash Boys get banned from Austin venues occasionally, but I guess this is a regular occurrence. During their show at Beerland, the lead singer told the crowd that this was their first show at Beerland since getting banned, and this will be their last show because their banned again. I have no idea what they did to get in trouble, but I royally enjoyed the chaos that night. This is drunk punk at its best. I can't even recount the amount of times the lead singer slipped on spilt beer, or fell on someone in the crowd screaming and spitting. The mic kept getting disconnected, but that didn't ruin the show, it just added more rawness to the "who gives a fuck" attitude and demeanor the the Flash Boys display.