Yes, one day, one way or another, I will see these bands this year; Glass Candy, Fan Death, and Polyamorous Affair. I discovered each of these bands online through Myspace or Blogs. Their music is oh so nice and dreamy because of the smooth Disco sound and lush female vocals that just scream cool! I've just been thinking here lately about these bands and wanted to write a little something something. Glass Candy is the only band out of the three that I've actually come the closest to seeing.
In September of 2008 I went to vist my brother who lives in Seattle Washington.
Glass Candy
is based in Portland Oregon, and before I left for Seattle, I found out about a show they where playing for free at an art gallery. It was too good to be true, so in a heart beat I RSVPD for the show, and I intended on renting or borrowing my brother's car to drive to Portland. The distance between Portland and Seattle is pretty much the same distance as a drive between Dallas and Austin, so it wasn't a big deal. Unfortunately plans where made on my behalf to be somewhere else that same day, and I had to cancel my Glass Candy wet dream. To say the least, I missed an awesome show as you can see in the Glass Candy/Nemo video. I love Ida No's dance moves, she is so solid gold ice cold.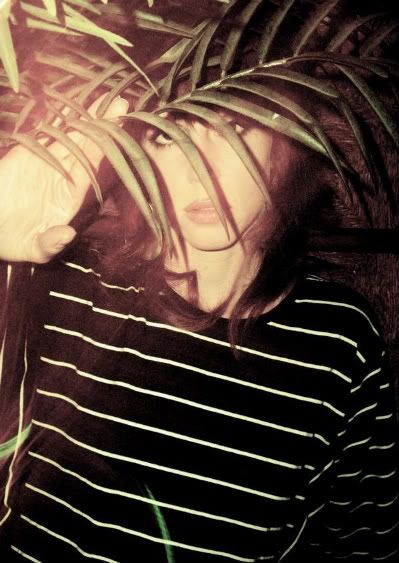 Fan Death
is an up and coming act out of NYC. They are gaining a lot of hype in the blog world, and its probably because of Erol Alkan's promoting efforts and production of some of their material. Sometimes they are compared to Hercules and Love Affair and Glass Candy, and I can hear why, never the less, it is good music which warrents all the chatter. Keep an eye out for'em cause they're touring right now up North.
Polyamorous Affair
is a LA duo which doesn't tour much outside of Califorina or LA for that matter. I hope this changes because this is an interesting band which has an eccentric style and sound destin to move people.