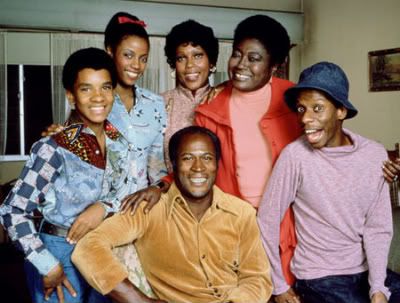 It was almost a full weekend of spookyness, but unfortunately DJ Spooky's Rebirth of a Nation was sold out at the Alamo Drafthouse downtown. I should have realized this was going to happen, especially since there was a medium sized crowd at his Mohawk show on Friday. I held off on buying tickets in advance because I wasn't to sure if I was going to be able make it the Alamo thing since I made plans to visit family in Victoria. Sometimes I have trouble gauging when shows will sell out. When they do sale out, it makes me o' so angry. I do make the right decisions on occasion to buy tickets a head of time for some shows I wanna see. I did buy my Lykke Li ticket early which saved me some hassle since that show sold out too.
Even though I did miss the screening of Rebirth of a Nation, its not a total loss since I got to see DJ Spooky's Friday night Mohawk show. Paul D. Miller, aka Spooky, seemed like a really nice and chill person. When watching the opening acts Delicious and Golden Arm Trio, I would occaustionally see him mingling with the crowd and watching the different acts on stage himself. He seemed like a "down to earth" kinda of guy and willing to converse with whom ever about whatever.
Delicious: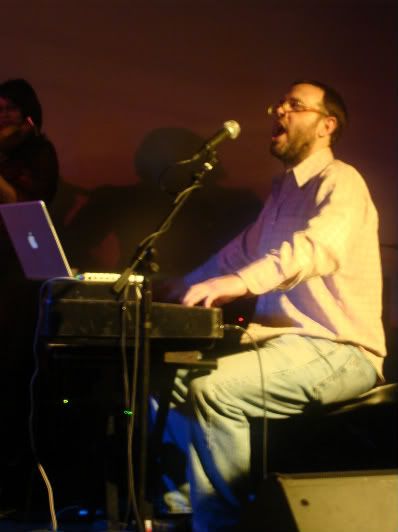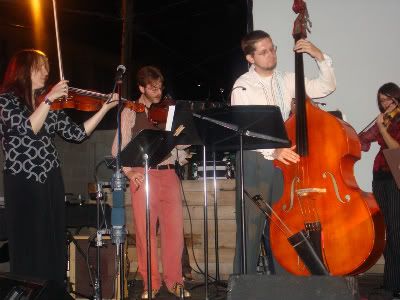 Golden Arm Trio: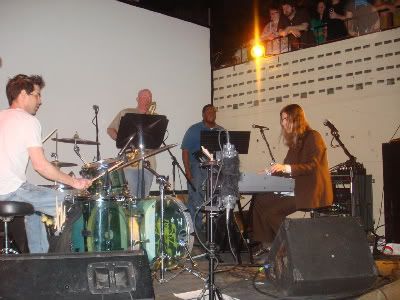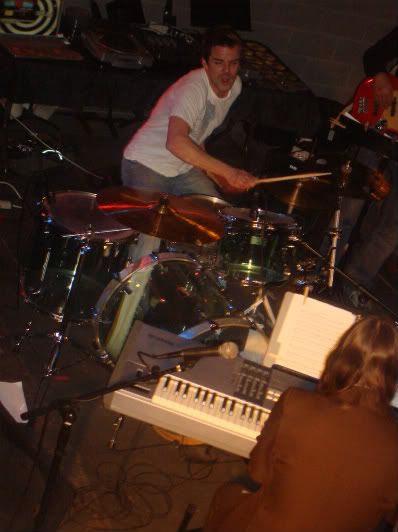 When Mr Miller got on stage, he said that this would be a teaser set since he is in the middle of three unfinished projects. Its sounded as if he was going to be pulling from each to share a little. He started off with some wicked video with flags of the world flashing on screen which seemed kinda subliminal. Next, as in Back to the Future, he then took us into the unique world of Wattstax, in which a majority of the music spun was 70's slash 60's funk and soul using music and video footage from Stax records. He did more Wattstax material then I thought he would since he said it was a teaser set earlier. Some parts of the show seemed off while some of the music and video mixing where dead on and pretty cohesive.
DJ Spooky that Subliminal Kid video-montage:
(FYI-The volume on this video is loud and the video has some choppy sloppy editing. I did my best with footage I shot to create this)
Spooky Pictures: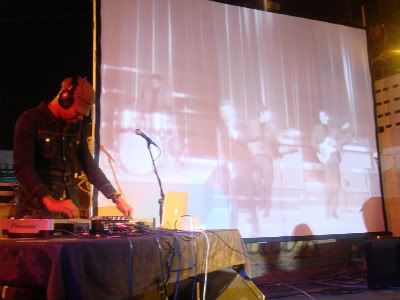 After the Wattstax experience, he began shifting to Hip hop which which then lead into a Rage Against the Machines song(this was one of the last bands spun). The crowd seemed to be pretty easy going and enjoyed the set. At one point, two guys tried to make a mosh pit(during the Rage part) but it looked more like two drunk baboons ballroom dancing instead.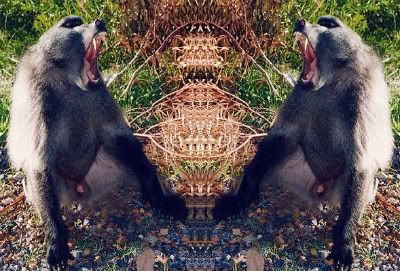 People where just having fun, being goofballs, and just trying to have Good Times. The crowd was a mixture, and their ages probably raged anywhere from the mid 50's to twenty somethings. When I first got there, there was this older black man who was sketching the opening band Delicious. I've never been to a show and seen this before. It really was an eclectic group of people.
Because of the noise ordinance, the show ended around 12:30am because supposedly cops showed up. I think they show up at every show really. I felt like the show should have gone on for another 15 to 30mins to end on a more satisfying note. It just seemed like someone suddenly ripped the plug out of the socket for both the projector and the turn tables midway through the show. I have no regrets about the cool laid back evening though, and I hope to see the finished product for the Wattstax remix soon.
¡Xtra! ¡Xtra! read all bout it: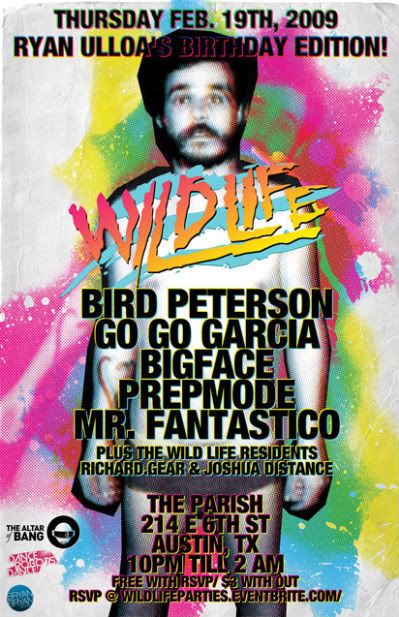 Locals deejays, Richard.Gear and Joshua Distance, will be hosting the monthly Wild Life part-yay at the Parish once again. Lots of local deejays and it will be lots of fun, so bust a move!