So yeah, that huge list on yesterdays post of musicians and producers slash disc jockeys I saw this year is astonishing in my eyes. I say, that is the most shows I've ever seen in one year. I just had an itch, and it resulted in all out live music binge. 2K9 will hopefully top 2K8, and this time I will look for a more economical way to do it.
I also hope next year includes more fine art and not just music. I'm slowly getting into the art scene here, so we shall see. Instead of being a barfly or club kid, I wanna be a gallery a go go nut. I think there are alot of outlets and spaces for the arts, and E.A.S.T really opened my eyes to this just like the SXSW festival did for me with live music.
So, what bands did I like the most? I would say Cut Copy, Simian Mobile Disco, and Matt and Kim blew my mind.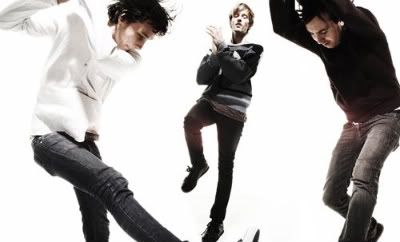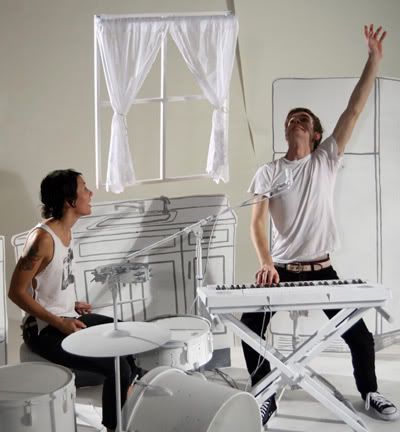 I had alot of fun at these shows and I totally rocked out the entire time. I'm not saying the other shows didn't do it for me, I'm just saying Cut Copy and company where very memorable acts which I would want to see again without a doubt.
Honorable mention goes to Crystal Castles, Heartsrevolution, Designer Drugs, Thievery Corp, Ladytron, Health, Le Loupe, Yelle, Times New Viking, NIN, CSS, Hot Chip, Ian Orth, Juan Maclean, Gang Gang Dance, Nite Jewel, Deerhunter and...okay, I could go on forever but Im gonna stop while I'm ahead. For the most part, most of the shows where awesome, no complaints.
Although, I was disappointed with the DJ Shadow and Cut Chemist's LaZona Rosa show, TV on the Radio's Stubbs show, and Ponytail's SXSW set(and probable others too but I'll let it slide).
DJ Shadow and Cut Chemist tried spinning and mixing nothing but 45s(lil-itty-bitty records), and that just started out and ended badly.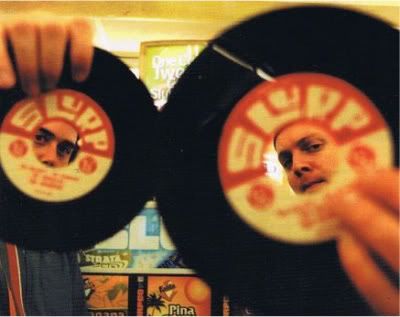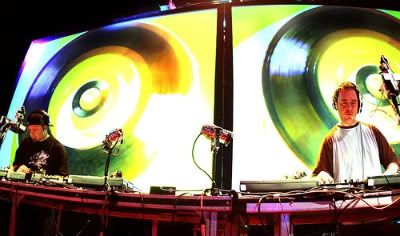 Don't get me wrong, I understand its hard and all, but maybe it should not have even been attempted. This was the start of their US tour, so maybe near the end of the tour they where able to work out the bugs.
With TV on the Radio, I had high expectations, but the show and the music just didn't move me like I thought it would. I figured it was going to be phenomenal but it lacked something. Maybe I need to give them a second chance.
Ponytail was just annoying, nuff said.
The funniest act has to go to the Tim and Eric Awesome Show at Fun Fun Fun Festival.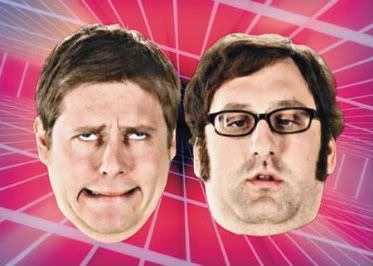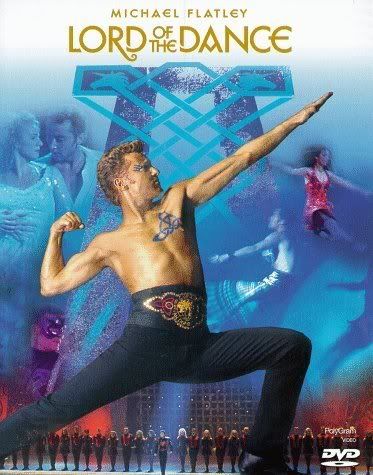 Honorable mention for the funniest act goes to Lord of the Dance for shits and giggles.