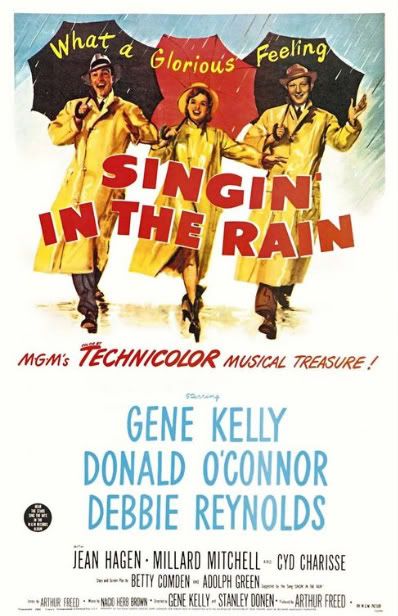 Austin Texas, Tuesday June 8, 2010 6hour weather forcast:
Scattered showers and thunderstorms developing around late afternoon. Mostly cloudy with temperatures steady or falling to near 81F. Winds SSE at 10 to 15 mph. Chance of rain 40%.
LCD Soundsystem
at
STUBB'S
June 8 2010: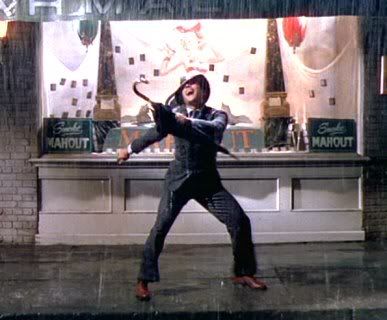 Get the picture. James Murphy singing in the rain and me dancing in the rain.
So Tuesday will be a great day as LCD Soundsystem graces Austin with an appearance at STUBB'S. If you miss them, they will also be at Austin City Limits(ACL'09) 2009 as well. I got a three day pass to ACL this Year, so I'll probably see again too. I could have saved my money and just passed to see them at ACL, but I didn't want to take the chance. I figured it would be cooler to see'em at a small venue vs at a large music fest. Tonight, everybody will be at STUBB'S for one reason and one reason only, to spazz and rock out to some great music.
I missed LCD at South By Southwest(SXSW'05) 2005 due to an outrageous line and wait. I probably could've seen them sometime prior 'O5 and between '07, but I wasn't on top of it back then, and I can't say I'm really on top of it now. I finally got to see LCD Soundsystem at ACL'07, and I saw them over
M.I.A
which was kind of a hard choice at the time. I def would do it again. At ACL, I just really fell in love with James Murphy and the music. There's a couple of songs I despise like North American Scum and Drunk Girls. It's not that I don't like lyrics or the message, I just don't like the beats. It can not be said James can do no wrong, but for the most part I can dig his groove. The missed opportunities of the past will not repeat themselves.
Speaking of missed opportunities, when I was cleaning my apartment recently, I came across some CDs that brought to mind the year 1997. Every year has its highlights and let downs, but I have a fond recollection of 1997 and it was an important year in molding my musical taste. The CD that was collecting dust was
The Prodigy
,
The Fat of the Land
.
(I HATED the song Firestarter when it aired on MTV)
In Victoria Texas there is nothing to do but drug and drive, and around 1997, Prodigy was stuck on repeat in my car. I was so shocked when MTV played Smack My Bitch Up on TV because of all the nudity and drug use. It was an immediate classic in my book, and Smack My Bitch Up was rocked all day and I partied all night to it. This was also the year I went to
Lollapalooza
and saw Prodigy unintentionally too.
At the time it was rumored that this would be the last Lollapalooza, but since then it has had a revival of the sorts in 2003. At Lollapalooza '97, I was so stoned the entire time. I can't remember much, but I was in my anti Hip Hop stage, so I protested Snoop Dog and his onstage weed smoking shenanigans as I waited for Tool. I almost protested Prodigy too because before this I wasn't very fond of them or dance music and rave culture in general. This is stupid that MTV would even have a news segment on this but they did; I remember seeing something on MTV news about what Prodigy fans do at a Prodigy concert. Well via MTV news, Prodigy fans jump up and down to the beat. That's it, they just jump up and down. I was stoned and pretty close to the front because TOOL had just finished, so I just stayed put for Prodigy to close out Lollapalooza. I don't know if it was the marijuana or all the aerobic jumping up and down I did, but I thoroughly enjoyed Prodigy's set. I remember drawn in when they played Poison, and you know I went crazy with Smack My Bitch Up. I was sold.
Dance or Electronic music blended by Rock music is what led me to crossover from my '90s alternative rock roots to electronic produced music. At that time('97), I was a hardcore listener of industrial music and I loved the electronic sounds of it. I just didn't like dance music at first, and I didn't see the potential.
Skinny Puppy
was God to me back in the day. In '97, there was another band which caught my attention that had a semi industrial sound but more of drum and bass beat that hooked me, hook line and sinker. It was
Atari Teenage Riot(ATR)
.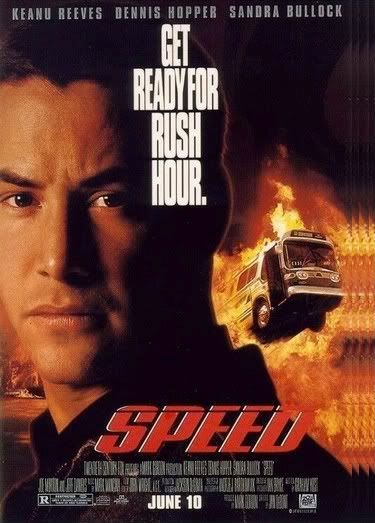 This was the big missed opportunity in 1997. When I saw an ATR MTV music video, I was completely blown away. I loved their compilation album
Burn, Berlin, Burn!
... Destroy 2,000 Years of Culture and Speed are amazing tracks on the album.
That same year, I heard about a Rage Against the Machines concert. Normally I would be down and would go to a show like that. I wasn't the biggest fan of Rage, but I liked them. I heard they where touring but I decided to pass on it because I was not impressed with the opening act Wu Tang Clan. Don't get all hostile Hip Hop heads, at the time, I just had no interest in Hip Hop. After the Rage show had came through Texas though, I over heard there was another opening act for the Rage show that I didn't hear about before. ATR was that very act. I was so upset that I missed out on seeing an aggressive act like Rage live with ATR. To add to that misery, ATR broke up a couple years later after the death of one it's members, Carl Crack. ATR have recently regrouped with two of the four original members. Alex Empire of ATR still brings that raw heavy sound, but it's just so sad to know that their was moment back 1997 that can not be recreated or repeated identically, and I missed it...c'est la vie
80's Ninja post still coming soon to a blog near you. The next time where going to the movies, and where going back in time again. This time, the year is 10 years earlier, 1987.