Rarities:
I could be wrong on this one, but this month has been full of extremely rare performances which are usually not seen in Austin or Texas unless it's associated with South by Southwest. I'm not saying they where all epic, which they where not, but they where fun shows that will probably not happen again or for quite some time...
-
04/16/2010 Erol Alkan
at Republic in Austin TX
-
04/21/2010Yann Tiersen
at Mohawk in Austin TX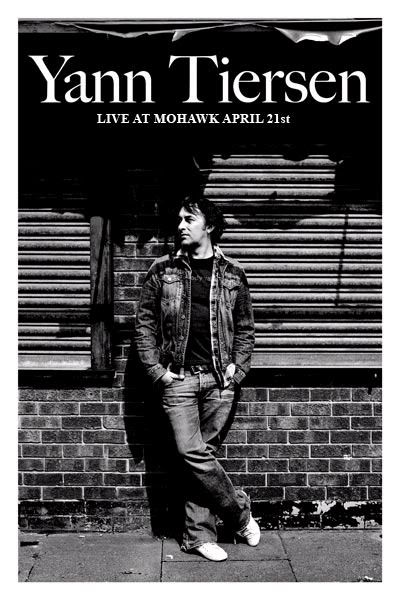 -
04/23/2010 Moullinex and Xinobi
at Mink in Houston TX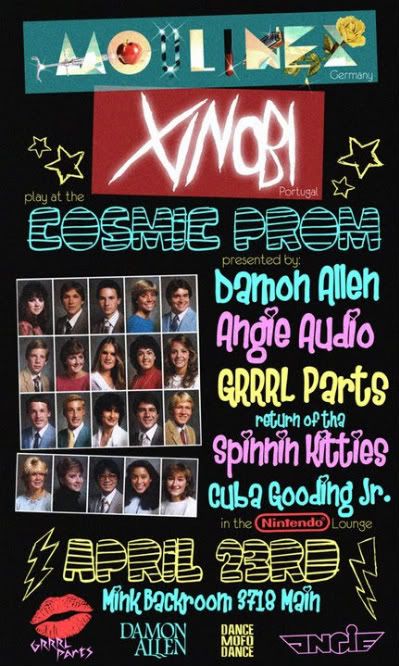 Moullinex & Xinobi, and my weekend recap:
This last weekend gave way to the last of this month's rare performances which took place in Houston Texas. Both deejays,
Moullinex
( from Germany) and
Xinobi
( from Portugal), are briefly touring North America together...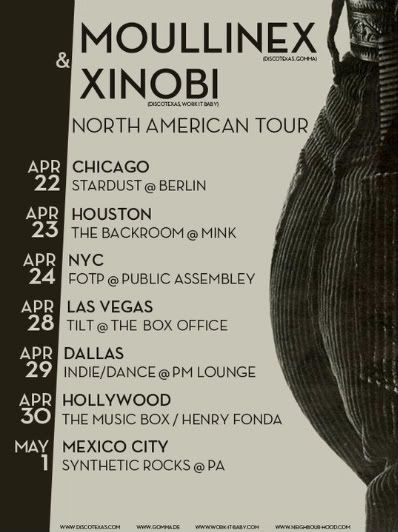 Both artist are on or are associated with the label based out of Portugal called
DISCOTEXAS
. The irony and unusual association of the label's name cracks me up. I don't think of Texas when I think of Disco, and vice versa. Europeans and their ideas about Texas. It's the funniest, case in point below...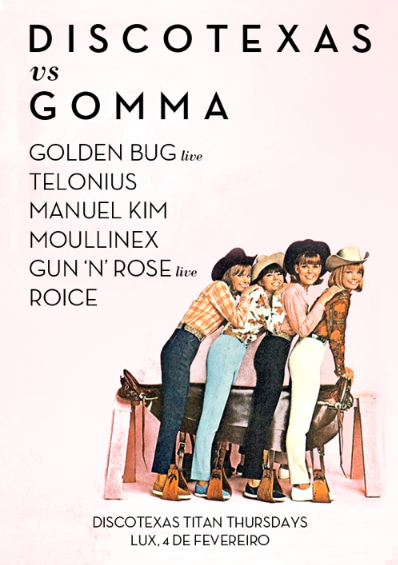 I discovered Moullinex and Xinobi via the
Valerie
and
FRΞNCH ΞXPRΞSS
( FΞ is partial based in Dallas Texas) blogs. I was so shocked and excited to find out about the Houston shindig. This whirlwind of emotions allowed me to justify a road-trip which it was truly worthy of. Xinobi was my favorite through out the night, and his track selections where more minimal sounding. The deejays did a tag team set for two hours from 12am to 2am in which they played a mixture of electro, house, disco, and minimal synthy pop stuff. I was pretty drenched in sweat, which is a positive sign that I was dancing and having a good time. Lots of others too where having fun, lots of smiling faces. I didn't see any standout dancers on the dance floor though. I remember just seeing a girl doing a really bad pop-&-lock robot seizure dance, kinda of interesting( in a "is she for real" kinda of way) to watch when your cooling off. The crowd fluctuated in size through out the night. On the club Mink where the event had taken place, I had been there before with a friend on her birthday. It seems Mink has carved out a little nitch in the dance music scene in Houston, kinda like Boondocks on Westheimer in Houston. I like the Mink. It's small( in a good way) and easy to find, but it needs more fans or ACs. I really think all dance clubs are poorly cooled or ventilated. I heard there was an after party at a place called Greenhouse( sounds interesting), but I had to meet up with my cousin and call it a night.
I figured since I was in the area that I should also visit la familia in both Houston and Victoria Texas. The drive from Austin to Houston, then from Houston to Victoria, and finally from Victoria back to Austin is what I refer to as my own personal Bermuda Triangle( The Tejano Triangle).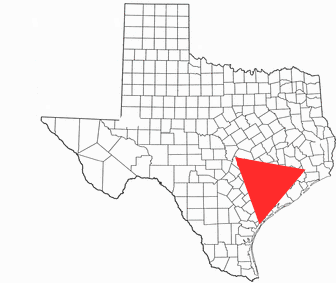 I call it this because some how I have managed to live in Texas forever, and I can't seem to leave this place these days. I'm lost. My situation in Texas is like I'm underwater underneath the halo lit ice caps of Antarctica; my body is transfixed and suspended in the vastness of the muted blue, green, and white murky ocean. I'm conscious and able to dream and still breath underwater, but my limbs are unresponsive and numb, so I can't move and just sift through the Antarctic slushy. I think Texas has warped my senses long enough. I just continue chanting and praying "there's no place like home" and "the grass is greener on the flipside." It's time for a long overdue move out this state( of mind). I'll digress about my mid-life crisis or my over dramatic panic attack.
Roadkill and wildflowers hypnotized me while I was in pursuit of my mother's happiness; it was her birthday. When I arrived in the Victoria area with gifts, my mother told me stories that provided new insight into her and my own psyche. One was about how her father was a peeping tom( unconfirmed) and how he wanted my grandmother to participate. He also vandalized my grandmother's car and stalked her during their divorce. The other story was about how my mother went to see Star Wars in the theater in 1977 after it came out in May. I was born in October and probably conceived around February, so I technically experienced Star Wars when it first came out in the theater too. Anyways, for my mother's early bird bday bonanza, I bought her Starbucks treats and dinner at Red Lobster. My mum loves coconut shrimp and Frappachinos. I also bought her the movie Avatar as a birthday present because she never saw it when it was in the theater. Her current condition of being in a wheelchair prevented me from taking her. She was extremely excited about the movie, so I definitely was the favorite that day.
The weekend ended pretty well. It didn't go completely as planned but things panned out.
One more thing. I just have to say, look at these cool fliers for some of Moullinex and Xinobi other tour dates, there so cool...
NYC
L.A.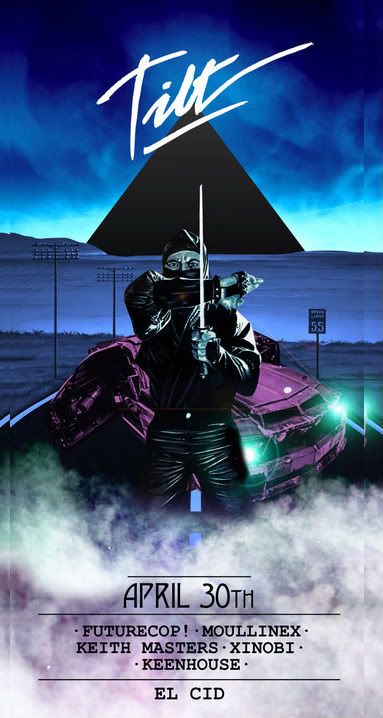 This above Ninja flier is the coolest. 80's Ninja movies will be discussed thoroughly in detail in the next blog post. Til then, tootles