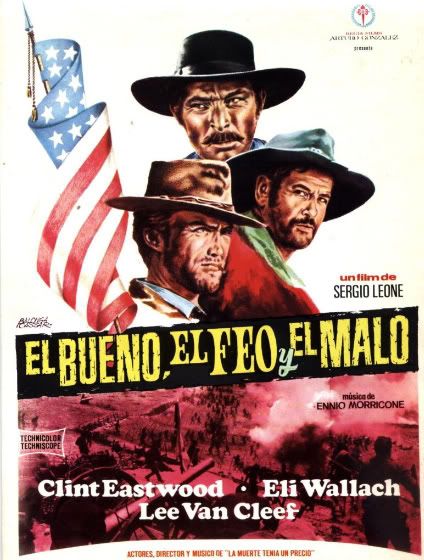 Towards the end of June and beginning of July I saw three shows in a three week time frame. Three shows in three weeks is kinda of overdoing it, so I had to take step back from going out because I wasn't sticking to my two show a month rule. The shows are all worthy of mentioning and were good, bad(ass), and ugly(see below). All the acts were electronic outfits with the band
HEALTH
, a deejay named
Boys Noize
, and a solo artist singer slash producer named
Baths
.
The Good: Health at Red7 Austin Tx June 26th
HEALTH played with four opening acts which were Indian Jewelry(Houston TX), Golden Panda(Unitied Kingdom), Daniel Francis Doyle(Austin TX), and an unknown act from (San Antonio TX). You can't beat seeing five bands for ten dollars. Especially when a couple of the acts are stiring up things in my music blog world of XLR8R and RCRD LBL . I was pretty siked to see HEALTH because I haven't seen them in almost two years since South by Southwest 2008(SXSW). I first came across them when I wanted to know the source of the Crystal Castles remix of Crimewave, a HEALTH song. I was so anamorued by the music that I became an immeadiate fan boy. I also wanted to see what Indian Jewelry and Gold Panda were all about.
-
Gold Panda at Red7
:
Gold Panda
hails from Essex, United Kingdom. During a bit of small talk with the crowd, he mentioned that this was the first time traveling or visiting the States. I'm sure he was having a blast and loving it touring with Health. I was just checking out some other info that jogged my memory about why I was so interested in seeing him. His
RCRD LBL
profile/bio mentioned him releasing the "You" EP on the label Ghostly. This is what really caught my eye because I have loved Ghostly and Matthew Dear for the longest. So I really wanted to check him out. He played a dance and bass heavy set. I thought he was going to blow the speakers with the deng bass. It was good selections of tracks. Some of it turned me off due to a dub stepish or drum in bass sound, but some of his set had me noding my head quite heavy and heavenly. Gold Panda will be also opening up for Autolux at Emo's in the this month. His set was not bad, but not great...it was good.
-
Indian Jewelry at Red7
:
Indian Jewelry
, I get the feeling, were a SXSW '10 buzz band that I didn't know to much about except that they're from Houston Tx. I like that the fact they were from Houston because there is nothing wrong with supporting some local music. When I looked at their myspace profile, I recognized that on their top friends were bands I was some what familiar with. In paticular, the band
Twisted Wires
. I just thought it was conicdence because both were Houston bands, but there was a little more to the story which I'll get to in a second(I'm long winded).
I came across Twisted Wires because they had released some music on the label Italians Do it Better(Nu-Disco). I love Italians Do it Better because Glass Candy and the Chromatics are on the label. Johnny Jewel of said bands is also from Houston Tx, and I get the impression he plays an influential part in the label's artists selections and with some of the label's music production. There was one or two artist from Texas that have released material on Italians before, so it wasn't a shock to see Twisted Wires releasing some material on the label. The reason why I'm focusing on Twisted Wires a little here is because members of the band Indian Jewelry are also in Twisted Wires.
It's not unsual for members of one band to have either a side project or second band their in. I just didn't realise it this was the case between Twisted Wires and Indian Jewelry til the HEALTH show. The two leggy females, Erika Thrasher and Mary Sharpe, on keys and drums and the male guitarist in Indian Jewelry are also in Twisted Wires. I had seen Twisted Wires previously during a performance at the last SXSW, and that's how I made the connection. I wasn't impressed with the Twisted Wires's SX set. I found it to be too noisey and droney, so a feeling of dread and low expectations floated around in my head as Indian Jewelry setup on stage.
There are similarities between the two bands and the music, the members share dual band duties such as switching between guitar, drums, and vocals. There's also alot of distorition and use of keys in both. This recipe for what seemed would be disaster, as it was the case with Twisted Wires's music, is actually successfully employed in Indian Jewelry's music.
There's something different and enjoyable about Indian Jewelry that I liked. The song's structures are more cohesive and stronger in harmony then with Twisted Wires's music. With a different lead singer in Indian Jewelry, the bands chemistry works and feels more natural. I may be incorrect in this description, but to me, both bands have a pyschaelic, shoegazy, and industrial vibe. At times during the show, my feet would hurt from standing in one place for to long, and I might even have been a little bored with a song or two they where playing, but then they would pull me back in with a different dark harmony or riff which would light up my ears and refocus my attention on their solid performance. They used a strobe light to add a disorinating touch that hypnotized the crowd and myself. I think they found the right musical vessle for their creative energies, and they show alot of potentional.
HEALTH at Red 7:
HEALTH is band from Los Angels CA. This would techniquely be the fourth time I've seen them live, kinda. I saw them three other times before; twice at SX and once at Emo's back in 2008. At the Emo's show, I only got to see two or three songs as I was late for the show. Besides having new material, which I'm not familiar with, the crowd seemed somewhat different too. I remembered some of the crowd from their SX shows as appearing to be particpating in some sort of Napoleon Dynamite dressup contest, but not this Red7 crowd, or least the part of the crowd I was surrounded by. By the time the Indian Jewelry started, there was a pretty good sized gathering that had formed. I noticed as I watched the opening acts, that I was slowly being surrounded by a crowd of girls who were very small, thin, and young. I wondered to my self, "had Health reached boy band status?"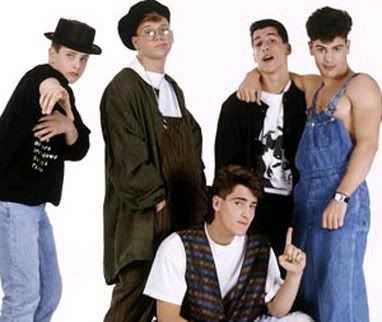 Anorexic or bulemic preteens is not what I expect at a HEALTH show because the material is pretty heavy and experimental sounding. These girls should've been saving their money for a Passion Pit or a Mates of State's concert instead. Anyways, some of the youngins redemed themselves from my first weak impression, but most didn't. This was just one part of a fairly good sized crowd though, and I was happy to see at stage left in the front row, the crowd was actually really getting into the music and moving around. At previous HEALTH shows I've noticed people just nodding their heads, or people doing absolutely nothing and just stand there like trees. I did they same "tree" shit though in the past and present too. It's hard to follow the music because it has unconventional arrangements and unusal break downs. This is just a winey excuse, and I just need to listen to more of their music so I'm spazzing out like a maniac at the right moments.
Something else that bothered me a little about the show, besides a small demographic of the crowd, was the live performance. It seems like they have a pretty choroegraphed stage show going. As expample, the way the HEALTH plays Tabloid Sores(which is an amazing aggressive song by the way) always ends with John Famigliett(the guy with long black hair) in a super villian stance while he stums the distorted awesome sounding bass effortless and carelessly. They also ended their set with an encore in a very funny way. Alot of bands will play like three more songs or something, but not Health. They get back on stage for their encore and make really loud noise with their insturments for 30 seconds and leave again abruptly. It's classic and really hilarious.
I like these little things done on stage, but like I said, it's choregrphed. If it's choreographed like this, then there's other stuff I'm not picking up on that may be as well. The live show has a improvisional quality in the music and with the band members spazzing out on stage. It's been two years and new album is out, so I think they could do something a little different with their stage shows to keep it fresh or just don't tour so much to prevent burnout of not only the band but the fans. I have recommendation for Health. Their last video had a lot of blood in it. So, I think a little GWARish theatrics could be used with the incorperation of some fake blood, or like how Insane Clown Posse(ICP) soaks the crowd with Faygo to get their fans all hot and bothered.
My point I'm trying to make with these cristisms, is that I just want to see more crowd and band interaction and a little more mix up on the live performance. But no matter how bothered I was by the prebutesent teens or the chorographed actions of the band, their music is just so primal, raw, and enjoyable.
The show for me was like watching an amazingly beautiful women slowly undress, or watching a shark feeding freenzy on Discovery Channel. My eyes just lit up with excitment with the opening song. I just wanted to see the band beat the shit out of stuff and make noise. They had all kinds of pedals for their guitars to distort and tweak the monster sounds being produced. The drummer, Benjamin Jared Miller, is an amazing man. The band looked to be the same lineup with no changes, which is good. I like it when people come together to make art and stay together to continue colaborating on their audiable masterpieces.
The Bad(ass!), Boys Noize at STERO Live Houston Tx July 3rd, 2010: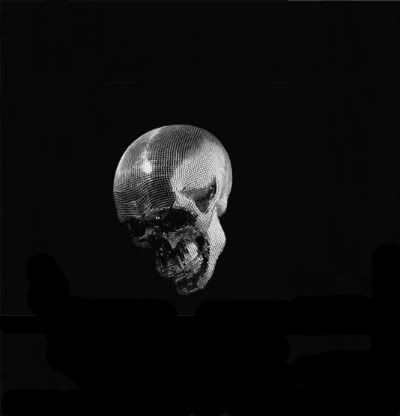 Houston called me again like a beautiful siren to it's humid swamp of concrete for a show. At this time I have no car, which is a whole blog post topic of it's own, so I caught a ride with a friend and party buddy Jen L. I drove the the whole way and I forced her to listen to LCD Soundsystem's new album. We got to Houston and met up with another friend, Ivan. He had a thing for showing me places where people tend to get stabbed and go for Tejano afterparties, and also where prostiutes and massage parlors where. I didn't request any of this information but he seemed mighty obliged to show me anyways. After Ivan was done showing me this shady side of Houston, we headed to the club off Richmond Ave called STEREO Live where Boys Noize was to spin.
I had been here in the Summer of 2008 to see Richie Hawtin and had a good time. The club looked to be the same but it just had different name. Ivan complained that this place was infamous for charging an arm and a leg for drinks. I could concur with Ivan's warnings about this place being expensive because I remeber buying my Richie Hawtin ticket for the cost in between ten and fifthteen dollars, and I remember over hearing how someone had paid double or more at the door.
We got inside the venue around 12am, and there was woman deejaying whom I'm assuming goes by the name Girrrl Parts. We checked out a little a bit her set and wandered around looking for other fellow Austinites. We did this for about a second when all of a sudden Boys Noize appeared on stage. So instead looking for people from Austin, we headed back into the crowd. STEREO Live is a medium sized place and can proably hold up to 2,000 people. This place wasn't packed and we had easy access to the front of the dance floor. There wasn't a large crowd, but it was a rowdy crowd. I've never seen a Houston crowd this testosterone fueled and hyped. When people where dancing in dance circles, the crowd surrounding them where chanting like they were at a futbol match. I think the World Cup fever was rubbing off or something.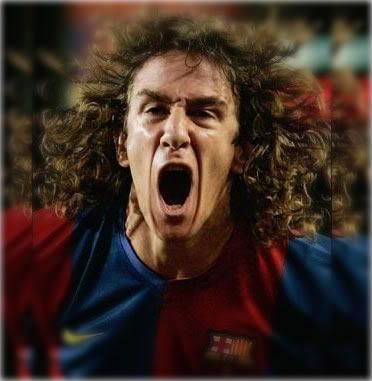 Speaking of the World Cup, at the time, I was thinking it was very important that Germany win against Argentina in the World Cup game which was played earlier in the day. I figured a happy German, aka Boys Noize, would be a happy German deejay. Germany did win, but I have no idea if that had an impact on his set. All I do know is, I couldn't stop jumping up and down like a mad man, and neither could Jen. She was a mad woman! The crowd was totally into the show. Everyone around us was dancing and having a great time until...you remember how I made a comment about the crowd being testosterone fueled.
Well, a fight broke out three songs into Boys Noize set. It ended after a couple of blows and one of the guys backed down and left the front. I had never gone to a dance party and seen this. I had heard about people loosing there cool and fighting, but usually people just dance and don't fight at the parties I go to. For Heaven's sake, have a dance off or something. It's a solid non-volent way to solve problems on the dancefloor. If one person is a better dancer, the other loses and that's that. If you need some dance off pointers or some new moves, here is a recommendation and examples:
http://www.youtube.com/watch?v=VgyxBG9l_sA&feature=youtube_gdata_player
Well the fists of fury didn't stop after the first fight. There was another uncoordinated monkey on the dance floor, and this guy was one of those types that had short term memory loss. He forget that there were other people in the room besides him when he was bouncing around. He must have been on Angel dust and thought he could fly the way he was jumping up and down. Of course when gravity took hold of him in mid air, his flailing appendages seemed to fall upon everyone around him and slapped people in the heads with his elbows and wrists. Not cool. I saw him get into two altercations with two different people. I stayed clear of this skitzo. He eventionally did get kicked out of the show because his shenagians didn't stop with thinking he could fly. He ended getting up on the main stage and started danceing around like he was in South Padre during spring break. He pushed one of the security guards into the crowd, so the other security guards dog piled the drunk monkey and escorted him out the club. I digress from the crowd and their antics.
Boys Noize set was a cool punch drunk fun set. He played his My Moon My Man remix which I didn't think he would spin. I wish he would've spun Shine Shine. It's one of my favorite tracks. Fun filled night to say the least, and I have little bit different out look on Houston's dance scene...it's a little ruff.
I found some photos of the night...Check it
HERE
The Ugle: Baths at Club de Ville July 9th, 2010
Sike! There was nothing ugle about Baths' set. It was actually the exact opposite. I'm gonna keep this review short and simple because the whole thing is so overdue and almost pointless in posting but I gotta. Baths is a puggy guy with glasses from Cali. His music is pretty simple and strikes a chord with his expressive heart felt singing. The end.
Update:
-Baths plays and opens up tonight September 6 2010 at Mohawk with El Ten Eleven.
-Gold Panda plays and opens up Friday September 9 2010 at Emo's Autolux.